Manufacturing Problems with the Theta II Engine Cause Knocking, Seizing, and Oil Sludge Buildup
Posted on

Tagged
Key Points
The Theta II engine has a long list of problems ranging from bearing failure, engine knocks, and excessing oil consumption.
The GDI engines were also prone to catching on fire, leading to a large recall in 2015.
After the fires, Hyundai agreed to increase the warranty for the certain vehicles to 10 years / 120,000 miles.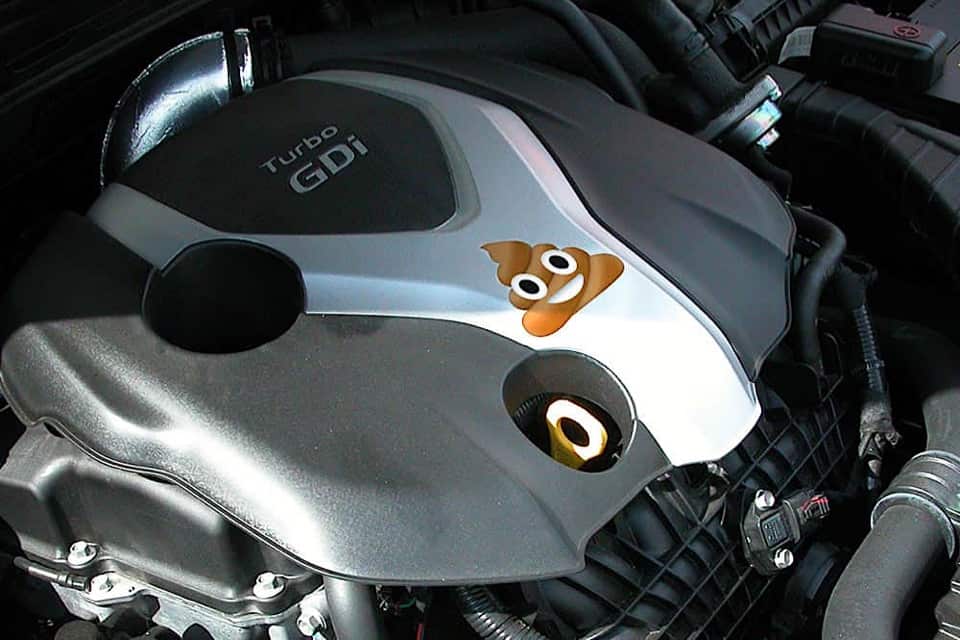 The Theta II is a gasoline direct injection (GDI) engine that is well known for a lot of things and none of them are good. Bearing failure, metal debris riding on contaminated oil, piston ring defects, siezing, knocking, crying. I'm not done yet. Should I go on? Ok...
Then there's the excessive oil consumption, engine knocking, and who could forget that the whole darn thing might just catch on fire.
Which Cars Use the Theta II Engine? ∞
A lot of Hyundai and Kia vehicles have the Theta II engine, but the one installed in the non-turbocharged 2011 and 2012 Sonata is a special blend of awful.
"Add another one to the list! While out of town yesterday, my 2011 Hyundai Sonata just stopped running in the middle of the highway. No warning lights, nothing, engine just stops running. My oil has been changed every 3000 miles. There has been no oil leaks, nothing, and it just stops running!" --- 2011 Sonata Owner
The cars all come with Hyundai's limited warranty which ever-so-conveniently expires just before the engine problems start popping up. And when looking for help on the ~$5,400 in repairs, it's just not there.
Manufacturing Problems ∞
It took a long time, but Hyundai eventually admitted that metallic debris might have been left around the engine crankshaft during manufacturing. That can cause hell on your engine when it comes to oil flow.
Interestingly, the 2011 Sonata was the first to be built inside Hyundai's Alabama engine factory. The automaker says a "mechanical de-burring" process was used to remove any metallic debris from the engines. The de-burring didn't dework.
In April 2012, Hyundai changed the process to a high pressure "wet blast" for the 2013 model year.
Hyundai Recalls Some Theta II Engines for Fires ∞
In September 2015, Hyundai recalled 470,000 Sonatas to prevent engine failures and fires. The 2011 and 2012 Sonatas all had 2-liter or 2.4-liter gasoline direct injection (GDI) engines.
Hyundai set up a site where owners can figure out if they're covered by the recall.
For a long time Hyundai was pretty emphatic there weren't any problems with the Theta II. Additionally, their argument against a recall was even if something went wrong the owner would be notified by a warning light before the engine take an early retirement.
NHTSA didn't see it that way. The agency was concerned that the engine could fail on the highway, leaving owners high and dry. That alone was enough of a safety threat to warrant a recall.
Extended Warranty ∞
As part of the recall, Hyundai agreed to increase the warranty for the engine short block to 10 years/120,000 miles for the affected cars. If you've already had repairs done to your engine, contact Hyundai customer service at 855-671-3059 about a possible reimbursement.
Visit CarComplaints.com for more information about the recall.
A Former Engineer Spills the Theta II Beans ∞
A former Hyundai engineer told the National Highway Traffic Safety Administration (NHTSA) that Hyundai was well aware of the Theta II problems, even as they denied it publicly and pushed against a recall.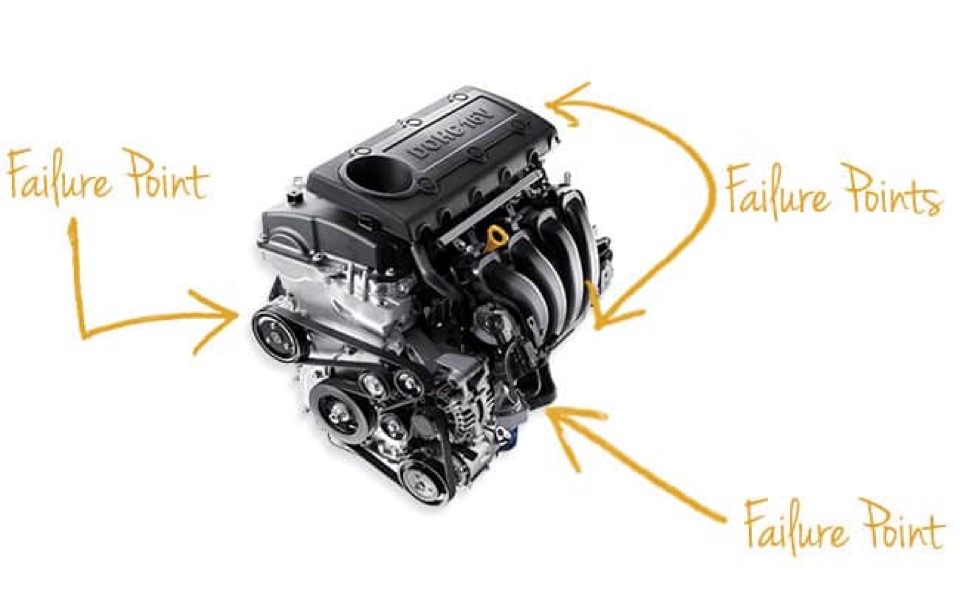 The engineer, Kim Kwang-ho, was a Hyundai employee for 25 years. After his whistleblowing he was hauled in front of Hyundai's disciplinary committee and accused of leaking secret corporate information in August 2016.
Theta II Class Action Lawsuits and Settlement ∞
In May 2015, Chimicles & Tikellis LLP – a leading national class action law firm – filed a class-action engine lawsuit against Hyundai. Their goal was simple:
"Recover the money [their clients] have lost, and obtaining the relief to which they are entitled."
Hyundai's Change of Heart ∞
After a year in court, Hyundai had a change of heart and reached a proposed settlement:
"The proposed settlement has Hyundai reimbursing Sonata owners who paid for engine block repairs or replacements within 10 years and under 120,000 miles of the car's original sale or lease. The proposed agreement also includes expenses related to towing or rental cars needed due to the defective engines."
And it gets better.
While the original lawsuit only mentioned the 2011 and 2012 model years, the proposed settlement would cover any 2011-2014 Sonata in the U.S. with the Theta II 2-liter or 2.4-liter gasoline direct injection engines.
Is Kia Next? ∞
In June 2016, a Kia Theta engine lawsuit was filed for owners of the 2011-2014 Optima, Sportage, and the 2012-2014 Kia Sorento.
Like the Hyundai lawsuit, the Kia version targets 2-liter and 2.4-liter GDI engines. The lawsuit claims these engines contain defects that restrict oil flow through the connecting rod bearings as well as other parts of the engine.
---
Original image of Theta II engine from
wikipedia
OK, Now What?
Maybe you've experienced this problem. Maybe you're concerned you will soon. Whatever the reason, here's a handful of things you can do to make sure it gets the attention it deserves.
File Your Complaint

CarComplaints.com is a free site dedicated to uncovering problem trends and informing owners about potential issues with their cars. Major class action law firms use this data when researching cases.

Add a Complaint

Notify CAS

The Center for Auto Safety (CAS) is a pro-consumer organization that researches auto safety issues & often compels the US government to do the right thing through lobbying & lawsuits.

Notify The CAS

Report a Safety Concern

The National Highway Traffic Safety Administration (NHTSA) is the US agency with the authority to conduct vehicle defect investigations & force recalls. Their focus is on safety-related issues.

Report to NHTSA