Blue Link is Not As Standard as Advertised
TL;DR

Messages that self-destruct and dastardly extortion – it all sounds like the plot to Mission Impossible, right? But it's actually the story of Hyundai's Blue Link systems. Pay up, or it'll blow up ... or at least shut off.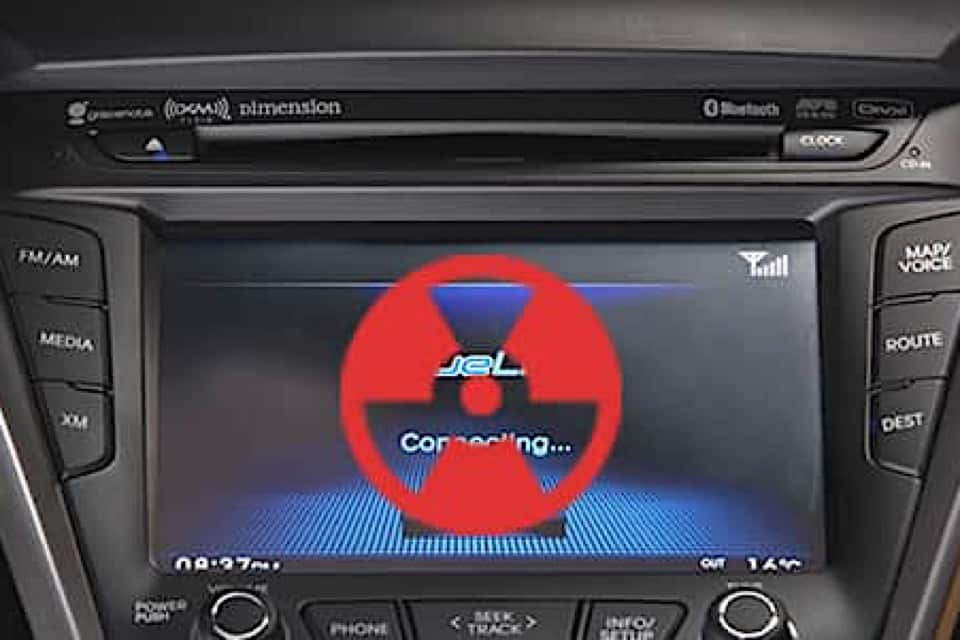 Ok, ok –– there's no blowing up involved, but the self-destruct part is entirely possible and that threat of extortion has led to a class-action lawsuit.
What is Blue Link? ∞
Hyundai started offering a "Blue Link Telematics System" in some of their 2012 vehicles. The system provides emergency assistance, navigation, as well as other features. The hardware for the system usually comes standard with the car and owners must maintain a subscription for the service. Pretty standard, right?
Starting in 2015, Hyundai started notifying owners that if you allow the Blue Link subscription to be inactive for more than a year, the system will be permanently disabled.
That's right. Hyundai is giving owners a timeline and if they don't pay up, the hardware of the Blue Link system gets the axe.
"Reactivating your Blue Link services after it is disabled will require a hardware change, dealer-assisted installation, and will cost a minimum of $500 to replace the telematics unit plus any applicable subscription fees."
Can you imagine if Netflix charged you $500 each time you wanted to resubscribe?
Blue Link Class-Action Lawsuit ∞
The system was advertised as a "standard feature" on the window stickers of new Hyundais and owners were initially told they could reactivate the system at any time for a small connection fee.
So why the sudden change of heart from Hyundai? I'm guessing it rhymes with money and … oh wait, no – it is money.
A class action lawsuit accuses Hyundai of failing to inform owners when they bought the cars that the system would eventually self-destruct and that the value of the car is now lowered without the option of the Blue Link system. All owners want is the option to resubscribe. The lawsuit seeks to:
Prevent the future disabling of the Blue Link hardware
Reimburse the subscription fees of those who felt forced to subscribe to maintain the value of their cars
Reimburse customers whose cars are no devalued because the Blue Link system is busted.
Problem Timeline
Hyundai Generations Where This Problem Happens
This problem has been reported by owners of the following generations. While there's no guarantee it affects all the listed model years, most years within a generation share the same parts, manufacturing processes, and problems.
OK, Now What?
Maybe you've experienced this problem. Maybe you're concerned you will soon. Whatever the reason, here's a handful of things you can do to make sure it gets the attention it deserves.
File Your Complaint

CarComplaints.com is a free site dedicated to uncovering problem trends and informing owners about potential issues with their cars. Major class action law firms use this data when researching cases.

Add a Complaint

Notify CAS

The Center for Auto Safety (CAS) is a pro-consumer organization that researches auto safety issues & often compels the US government to do the right thing through lobbying & lawsuits.

Notify The CAS

Report a Safety Concern

The National Highway Traffic Safety Administration (NHTSA) is the US agency with the authority to conduct vehicle defect investigations & force recalls. Their focus is on safety-related issues.

Report to NHTSA
More Information About The Affected Models