Why Do Hyundai's Panoramic Sunroofs Rattle and Explode?
TL;DR

Hyundai refuses to acknowledge that their sunroofs have been exploding under normal driving conditions, but they're offering plenty of coverage to owners if (or when) it happens thanks to a 2019 lawsuit settlement.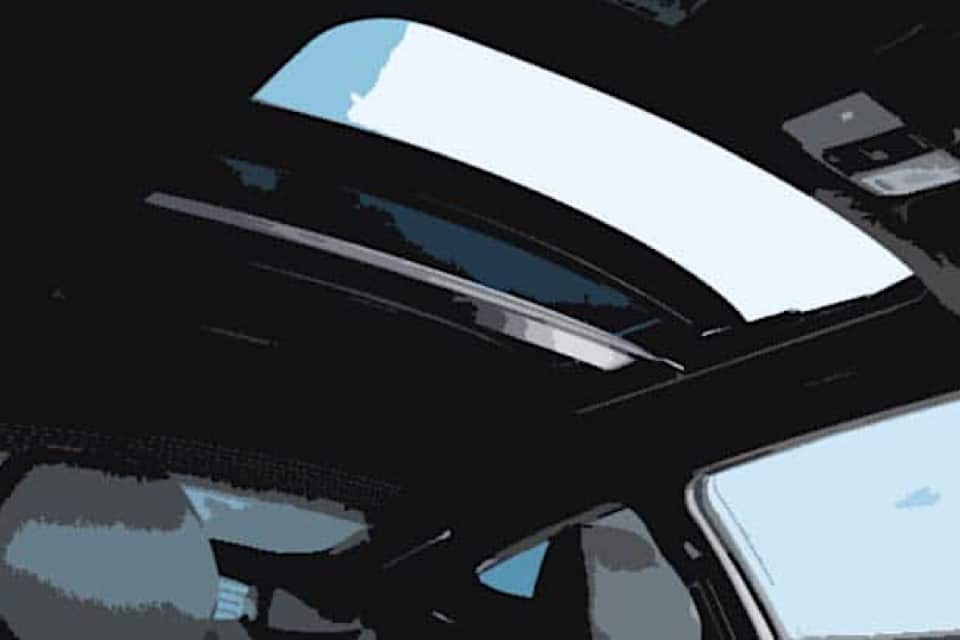 All of a sudden panoramic sunroofs are the new hotness. Sure they provide a ton of natural light, but they also provide complexity, weight, and noise. The end sum is reduced structural integrity.
At least they look nice?
Automakers across the board are having problems with their sunroofs randomly exploding. Hyundai has been steadfast in their refusal to acknowledge any sort of defect, but a 2019 lawsuit settlement gives owners the coverage they need in case it does happen.
Hyundai Panoramic Sunroof Class-Action Settlement ∞
A exploding sunroof class-action lawsuit, Glenn v. Hyundai Motor America et al., was filed against Hyundai in 2015. Owners were tired of the threat of getting caught in a tempered-glass shower. The lawsuit focused on three key points:
The sunroofs darkened with a ceramic tint tend to shatter without warning
Numerous complaints have been filed to the National Highway Traffic Safety Administration (NHTSA) and CarComplaints.com
Despite its awareness of the dangerous defect, Hyundai has done nothing to fix the problem or warn drivers about the risk
"Despite its awareness of the danger, Hyundai to this day has not warned drivers about the risk of sunroof shattering, still sells the defective vehicles and denies that the defect exists even after owners experience the problem."
Hyundai filed a motion to dismiss the case and got close. However, the judge allowed the plaintiff to amend the complaint on claims based on fraud.
_"The judge said the plaintiffs can move forward based on claims of fraud and can amend the complaint4 if they want the judge to reconsider violations of consumer protection laws and unjust enrichment."
Settlement details give owners a lot of reasons to celebrate ∞
The plaintiffs did an excellent amending their complaints because in early 2019 Hyundai agreed to settle the lawsuit without admitting any defect. The settlement covers any of the following vehicles if they came factory-equipped with panoramic sunroofs:
2011-2016 Hyundai Sonata Hybrid
2010-2016 Hyundai Tucson
2012-2016 Hyundai Sonata
2012-2016 Hyundai Veloster
2013-2016 Hyundai Santa Fe
2013-2016 Hyundai Santa Fe Sport
2013-2016 Hyundai Elantra GT
2012-2016 Hyundai Azera
2015-2016 Hyundai Genesis
The sunroof warranty was doubled ∞
The settlement extends Hyundai's sunroof warranty to 10 years or 120,000 miles. This includes free replacement parts, labor, and covers any interior damage done after the sunroof breaks.
The extended warranty covers future random explosions and any problems with rocks or other road debris.
In addition, the warranty extension will cover shattered sunroofs even if the glass was broken by rocks or road debris, and the warranty will carry over to subsequent Hyundai owners.
A reimbursement for previous towing or rental fees ∞
If you've already experienced this problem and had to pay for your car to be towed or a rental fee, you might be entitled to get some of that money back.
For customers "who experienced a negative experience (such as surprise or inconvenience) from being inside a vehicle when the sunroof shattered will be entitled to claim an additional $200 payment."
You can get paid if you sell your car ∞
If you're still not happy with your car and sell it within 90 days of Hyundai's class-action settlement notice, the automaker will give you some cash.
A customer who sells their vehicle and buys a non-Hyundai vehicle can claim up to $600, while a customer who trades their vehicle for a new Hyundai without a panoramic sunroof can receive a $1,000 rebate.
The Veloster Investigation ∞
Long before Glenn v. Hyundai Motor America et al., an investigation by the feds into sunroof complaints for the 2012 Veloster. At the time, 7 owners have complained of the glass randomly falling to pieces.
By the end of 2012, Hyundai agreed to recall certain Velosters citing concerns that the glass may have been damaged during installation at the factory. The recall was later expanded, brining the total number of affected vehicles to roughly 20,000.
Strange Noises From Above ∞
Even the sunroofs that have managed to keep it together don't exactly inspire confidence in the people sitting below them. Numerous owners have complained about strange noises from above.
"Panoramic sunroofs introduce added complexity to a vehicle. Suddenly you've got two or more heavy glass panels; motors, channels and rollers for the sunshade; plus the main motor and sliding mechanism for the sunroof panel itself."
"Aside from all being parts which could break or go wrong, they're all positioned directly above your head, with the potential for a myriad of rattles, squeaks and flexing noises to develop and annoy the hell out of you as you drive along." --- Motoringbox.com(http://www.motoringbox.com/cars/your-car/6-reasons-to-avoid-a-panoramic-roof/)"
TSB 13-BD-02 ∞
Hyundai has issued a technical service bulletin (TSB) in the past on how to treat panoramic sunroof noise:
"On some 2012-2013 Sonata (YF) and 2012 Sonata Hybrid (YF-HEV) vehicles with panoramic sunroof, a slight creaking or rattle noise in the roof may be heard. If the source of the noise is around the roof area on top of the B-pillar, follow the procedure outlined in this bulletin to eliminate the noise."
This TSB recommends the dealership use acoustic felt and Loctite to secure the sunroof cross-members to stop the creaking.
Fixing a panoramic sunroof's noise ∞
Fixing the squeaks from a sunroof is a bit of a crapshoot. First, you need to find a mechanic willing to do it and that's often difficult if they can't replicate the issue during a short test drive. Second, if you do find someone to help you out it can be tricky isolating the source of the noise. Here's a few tips from owners who have had success:
Lube it up: lubricate the dealers and the sunroof track itself
Tighten the bolts securing the sunroof crossbar
If all else fails, closing the shade can help mask the noise
Problem Timeline
Hyundai Generations Where This Problem Happens
This problem has been reported by owners of the following generations. While there's no guarantee it affects all the listed model years, most years within a generation share the same parts, manufacturing processes, and problems.

OK, Now What?
Maybe you've experienced this problem. Maybe you're concerned you will soon. Whatever the reason, here's a handful of things you can do to make sure it gets the attention it deserves.
File Your Complaint

CarComplaints.com is a free site dedicated to uncovering problem trends and informing owners about potential issues with their cars. Major class action law firms use this data when researching cases.

Add a Complaint

Notify CAS

The Center for Auto Safety (CAS) is a pro-consumer organization that researches auto safety issues & often compels the US government to do the right thing through lobbying & lawsuits.

Notify The CAS

Report a Safety Concern

The National Highway Traffic Safety Administration (NHTSA) is the US agency with the authority to conduct vehicle defect investigations & force recalls. Their focus is on safety-related issues.

Report to NHTSA
More Information About The Affected Models