Tucson's Dual Clutch Transmission Won't Accelerate
TL;DR

Hyundai went with a 7-speed EcoShift dual-clutch transmission for its blend of performance and fuel economy. But these transmissions tend to have two major drivability issues like hesitation off the line or added vibration. In the case of the 2016 Tucson, that hesitation off the line has turned into being completely stuck on the line.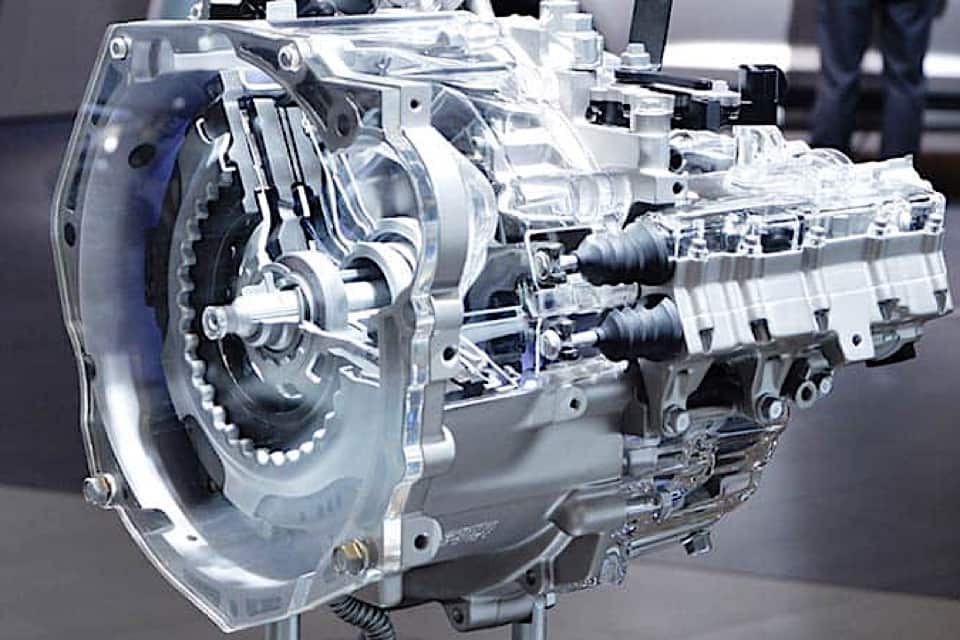 2016 Tucson owners have been reporting that their vehicles won't accelerate from a stop, a dangerous and scary problem. When trying to take off from a stop, the engine just revs but the transmission never engages:
"THIS IS COMPLETELY UNPREDICTABLE AND SCARY AS HELL! I have lost confidence in this car, and am totally unhappy with this car! I have filed a complaint with the National Highway Traffic Safety Administration (NHTSA) and anyone having this problem should also. Someone is going to be seriously hurt or killed." - Burlington, Massachusetts
CarComplaints.com has received over 50 transmission complaints from 2016 Tucson owners with an average mileage under 5,000. The National Highway Traffic Safety Administration (NHTSA) has received 171 complaints but curiously categorizes them under 'drivetrain.'
The transmissions use control modules to constantly monitor data with the goal of improving gear shifting. The improved gear shifting makes the car feel sportier and more fuel efficient. Presumably something is going wrong in those modules and there's some sort of electronic shut-down of the transmission.
Hyundai Issues Recall for Dual-Clutch transmissions ∞
In September 2016, Hyundai issued a recall for 41,000 2016 Tucson SUVs over concerns the vehicles can stop moving when the has pedal is pressed and released repeatedly. Which is an interesting designation when you consider most of us have to press and release the gas pedal repeatedly as we move with traffic on the way to work, school, or home.
Hyundai says the transmission clutch application login can cause a delayed engagement of the transmission when taking off from a stop. Specifically:
"If the gas pedal is steadily pressed for 1.5 to 2 seconds, the SUV will begin to accelerate, unless a driver repeats the process which causes the SUV to stop moving."
The issue affects Tucson SUVs with specific build dates: May 20, 2015 – May 31, 2016.
Technical Service Bulletin (TSB) ∞
Hyundai has been aware of this problem for a while before the recall. Back in August 2016, Hyundai developed a software update and issued a TSB to its dealers with instructions on how to install the update if owners complained about the issue.
It wasn't until the NHTSA stepped in that a recall was ordered.
Problem Timeline
Hyundai Generations Where This Problem Happens
This problem has been reported by owners of the following generations. While there's no guarantee it affects all the listed model years, most years within a generation share the same parts, manufacturing processes, and problems.
OK, Now What?
Maybe you've experienced this problem. Maybe you're concerned you will soon. Whatever the reason, here's a handful of things you can do to make sure it gets the attention it deserves.
File Your Complaint

CarComplaints.com is a free site dedicated to uncovering problem trends and informing owners about potential issues with their cars. Major class action law firms use this data when researching cases.

Add a Complaint

Notify CAS

The Center for Auto Safety (CAS) is a pro-consumer organization that researches auto safety issues & often compels the US government to do the right thing through lobbying & lawsuits.

Notify The CAS

Report a Safety Concern

The National Highway Traffic Safety Administration (NHTSA) is the US agency with the authority to conduct vehicle defect investigations & force recalls. Their focus is on safety-related issues.

Report to NHTSA
More Information About The Affected Models
PainRank™

26.92

Complaints

598

Reliability

23rd out of 25