EPA Says Hyundai MPG Estimates Are Inaccurate
Posted on

Tagged

Source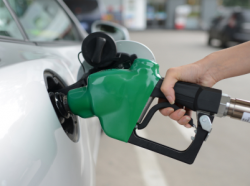 Hyundai and Kia are being forced to update their fuel economy estimate labels for unsold cars on dealer lots by the Environmental Protection Agency (EPA). The EPA said Hyundai and Kia will lower their fuel economy (mpg) estimates for the majority of their model year 2012 and 2013 models after EPA testing found discrepancies between agency results and data submitted by the company.
These types of discrepancies aren't uncommon. Only 15% of new models are tested by the EPA before they're available for sale. That leaves the estimates up to the automakers who might be a little more generous with the MPGs than the government's notorious lab-based testing.
However, the EPA says this is the first time a large number of vehicles from the same manufacturer have overshot their estimates.
More information on
carcomplaints.dev
Hyundai Motor Group was caught cheating on their fuel economy ratings (MPG) by the EPA in 2012. MPG estimates were 1 or 2 miles higher than they should have been, which doesn't sound like much. Except when you consider who's picking up the