Hyundai Recalls 187,000 Vehicles For Potential Engine Fires in the 2.0L Nu MPI Engine
Posted on

Tagged

Source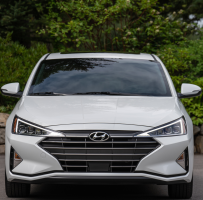 Hyundai is recalling 187,000 vehicles but says the "root cause" of five 2.0L Nu MPI engine fires is still undetermined. Just a hunch, but it might have something to do with connecting rods blasting holes in the engine block allowing oil to leak out onto hot surfaces where it smolders into a flame.
It all starts with improperly heat-treated oil rings which are too brittle and can easily chip, leading to scuffs and scratches on the cylinder walls. This allows oil to sneak past into the combustion chamber where it is burned off, leading to excessive consumption and early wear on parts like the connecting rods, which can then seize and damage the engine block.
Which is all to say that humble little oil rings can lead to eventual catastrophic failure of the 2.0L Nu MPI engine.
As part of the recall, Hyundai will inspect and replace any damaged engines and also install piston ring noise system software to monitor for abnormal engine performance from damaged cylinder bores in the future.
About the Nu Engine Piston Oil Ring Recall ∞
The recall covers the 2019-2020 Elantra, 2019-2021 Kona, 2019-2021 Veloster equipped with 2.0L Nu MPI engines.
125,840 of the affected vehicles are in the USA, with another 61,000 in Canada.
The recall is expected to begin on June 25th, 2021. 🤷‍♂️
More information on
carcomplaints.com
Related Hyundai Generations
At least one model year in these 3 generations have a relationship to this story.

We track this because a generation is just a group of model years where very little changes from year-to-year. Chances are owners throughout these generation will want to know about this news. Click on a generation for more information.
6th Generation Elantra

Years

2017–2020

Reliability

37th out of 50

PainRank™

6.94

Complaints

70

Learn more about the 6th Generation Elantra

1st Generation Kona

Years

2018–2020

Reliability

28th out of 50

PainRank™

4.77

Complaints

19

Learn more about the 1st Generation Kona

2nd Generation Veloster

Years

2019–2021

Reliability

10th out of 50

PainRank™

0.86

Complaints

3

Learn more about the 2nd Generation Veloster